101 Divine Drive, Suite 1. Davenport, FL 33897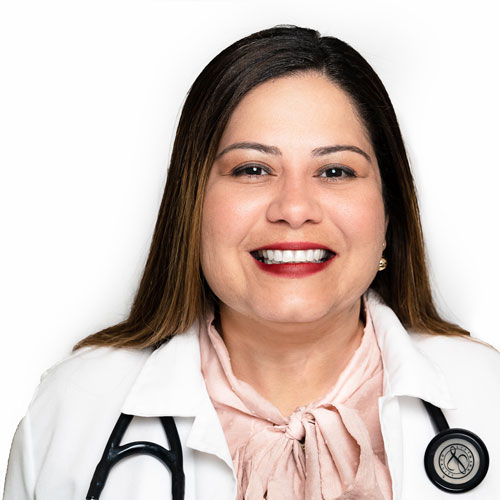 For Dr. Lidzoe Correa, practicing medicine is an incredibly personal task. Her greatest satisfaction is to see her patients appreciate the level of personalized and professional care that she provides.
In her spare time, Dr. Correa loves to read, compose poetry, and sing; she believes in using her aptitudes in these areas to be a better physician and connect with her patients
through music and art. Dr. Correa also believes in giving back to her community, supporting a variety of charitable and noble causes, especially in the area of cancer care.
Dr. Lidzoe Correa was born in Ponce, Puerto Rico, and obtained her medical degree in 2004 from the lberoamerican University in Santo Domingo, Dominican Republic.
Dr. Correa and her team thank you for choosing SaludVIP as your primary medical center. Her biggest wish is to help her patients and lead them down the path to maintain better health!
Open access so that you can see your doctor, when you need at anytime.
Call us today to get the care you need, all under one roof.
Hypertension & Cardiovascular Diseases
Routine Physicals & Checkups
Flu Vaccination & Prevention
Chronic Disease Management
COPD & Pulmonary Diseases
Top Three Keys To Better Health!
Better Health does not just happen; it must be actively pursued.
Partner with a great doctor
and medical team.
A medical team actively engaged and
interested in maintaining your health is key.
See your medical team
for preventative care too.
"Sick-care" is the old way,
but "Health-care" is the new way!
Pursue an
active/healthy lifestyle.
A healthy lifestyle can be an adventure – new activities, new recipes and even new friends!