3050 Michigan Avenue, Kissimmee, FL 34744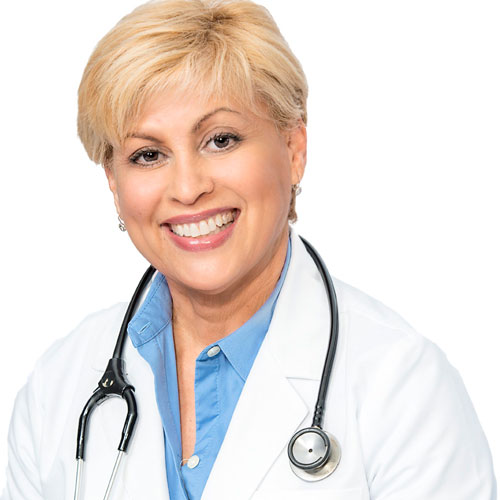 Born in San Juan, Puerto Rico, Dr. Wanda Berrios always wanted to be a doctor ever since she was a teenager. She aspired to be a different kind of doctor, one that could manage both body and mind with the passion needed to ensure a great outcome. She has obtained six different degrees, the most recent one being a Post Graduate in Psychology from the Interamerican University in 2015.
Dr. Berrios' professional experience is diverse and includes working in a psychiatric clinic as well as breast cancer treatment centers. She has also worked treating obesity and nutrition disorders. She speaks English, Spanish, French and Italian, and believes that every patient, regardless of the language they speak, deserves the best possible level of care.
Dr. Berrios loves what she does and strives to help those in need and feels it is her purpose in life. In her spare time, Dr. Berrios enjoys traveling and exercising, supporting breast cancer awareness and doing missionary work abroad.
Along with the rest of the SaludVIP team, she's extremely grateful that you have chosen her and her team as your partners in the pursuit of better health!
Open access so that you can see your doctor, when you need at anytime.
Call us today to get the care you need, all under one roof.
Hypertension & Cardiovascular Diseases
Routine Physicals & Checkups
Flu Vaccination & Prevention
Chronic Disease Management
COPD & Pulmonary Diseases
Top Three Keys To Better Health!
Better Health does not just happen; it must be actively pursued.
Partner with a great doctor
and medical team.
A medical team actively engaged and
interested in maintaining your health is key.
See your medical team
for preventative care too.
"Sick-care" is the old way,
but "Health-care" is the new way!
Pursue an
active/healthy lifestyle.
A healthy lifestyle can be an adventure – new activities, new recipes and even new friends!