5626 Curry Ford, Orlando, FL 32822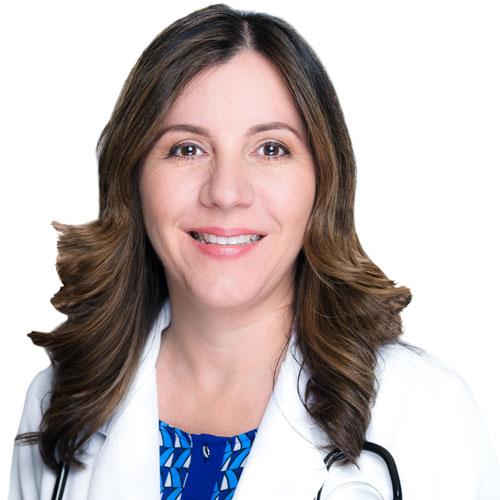 Dr. Aileen Rosario found her calling to become a doctor very early in life. For her, helping others was her calling, so she went on to use her knowledge and compassion in the endless pursuit of healing others.
A native of San Juan, Puerto Rico, Dr. medical degree from Universidad Autonomy de Guadalajara in Mexico in 1999. Before joining SaludVIP, she held important roles such as Sub-director of the Emergency Department at Ashford Presbyterian Community Hospital in San Juan as well as Medical Director of the ACAA.
Dr. Rosario is truly inspired by the quote "Make your life a masterpiece, imagine no limitations on what you can be, have or do" and she wants to use this belief to provide the highest level of care for her patients. Dr. Rosario loves to spend time with her family and attending her church, and she is engaged in various causes that support the fight against childhood poverty and illiteracy.
As your primary care physician. Dr. Rosario is focused on partnering with you in the journey towards better health. Thank you for selecting her and SaludVIP, we are honored to have you as our patient!
Open access so that you can see your doctor, when you need at anytime.
Call us today to get the care you need, all under one roof.
Hypertension & Cardiovascular Diseases
Routine Physicals & Checkups
Flu Vaccination & Prevention
Chronic Disease Management
COPD & Pulmonary Diseases
Top Three Keys To Better Health!
Better Health does not just happen; it must be actively pursued.
Partner with a great doctor
and medical team.
A medical team actively engaged and
interested in maintaining your health is key.
See your medical team
for preventative care too.
"Sick-care" is the old way,
but "Health-care" is the new way!
Pursue an
active/healthy lifestyle.
A healthy lifestyle can be an adventure – new activities, new recipes and even new friends!