5414 Deep Lake Rd, Ste 1104 Oviedo, FL 32765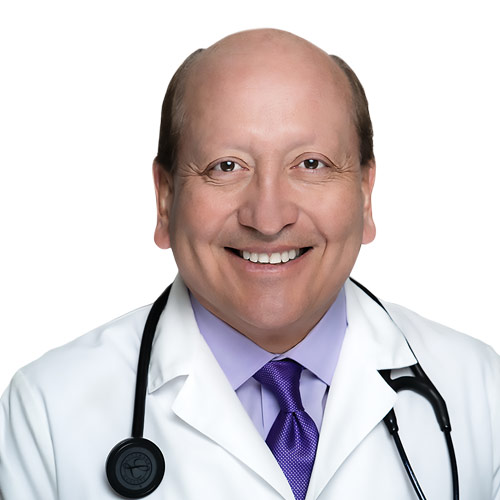 Born in San Cristobal, Venezuela, Dr. Javier Urdaneta is an incredibly accomplished board certified physician. He completed his residency training in General Surgery and ENT after he obtained his medical degree from Universidad de los Andes, in Venezuela in 1986. After moving to the United States,
Dr. Urdaneta completed his residency program in family medicine in Terra Haute, Indiana. He then decided to move to Florida, where he has worked as a Family Physician, specializing in geriatric medicine.
Dr. Urdaneta is a firm believer that "Good doctors treat the disease, but Great doctors treat the patient". He is passionate about providing the highest quality of care for his patients, and works tirelessly with his team to deliver the best treatment and prevention options.
In his spare time, Dr. Urdaneta enjoys playing tennis with his wife and supporting local charities such as Orlando Union Rescue Mission and Smile Train.
On behalf of Dr. Urdaneta and SaludVIP, we thank you for choosing us as your partner in the pursuit of better health!
Open access so that you can see your doctor, when you need at anytime.
Call us today to get the care you need, all under one roof.
Hypertension & Cardiovascular Diseases
Routine Physicals & Checkups
Flu Vaccination & Prevention
Chronic Disease Management
COPD & Pulmonary Diseases
Top Three Keys To Better Health!
Better Health does not just happen; it must be actively pursued.
Partner with a great doctor
and medical team.
A medical team actively engaged and
interested in maintaining your health is key.
See your medical team
for preventative care too.
"Sick-care" is the old way,
but "Health-care" is the new way!
Pursue an
active/healthy lifestyle.
A healthy lifestyle can be an adventure – new activities, new recipes and even new friends!