1235 Providence Blvd., Suite G.
Deltona, FL 32725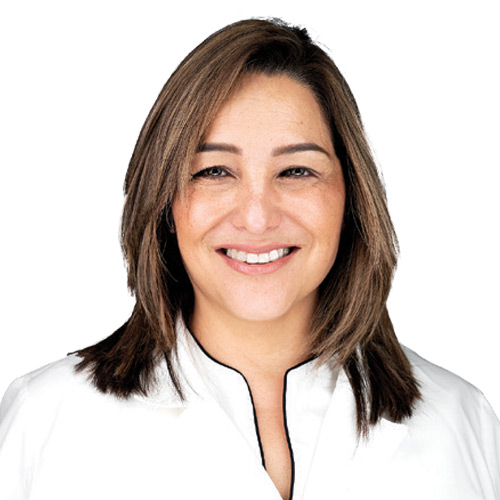 Dr. Nela Ballesteros studied medicine at the Windsor University School of Medicine and has practiced in many places around the globe on medical missions. She helps her patients work towards Better Health by listening to their concerns and building long-lasting, trusting relationships.
Her experiences growing up in Peru and in Central Florida have given Dr. Ballesteros a better understanding of different cultures and medical training. She says seeing patients with limited access to health care shaped her decision to become a doctor.
When she's not seeing patients, Dr. Ballesteros enjoys spending time with her family, playing tennis, doing yoga, and supporting the Orlando City soccer team.
She looks forward to helping you achieve your health goals!
Open access so that you can see your doctor, when you need at anytime.
Call us today to get the care you need, all under one roof.
Hypertension & Cardiovascular Diseases
Routine Physicals & Checkups
Flu Vaccination & Prevention
Chronic Disease Management
COPD & Pulmonary Diseases
Top Three Keys To Better Health!
Better Health does not just happen; it must be actively pursued.
Partner with a great doctor
and medical team.
A medical team actively engaged and
interested in maintaining your health is key.
See your medical team
for preventative care too.
"Sick-care" is the old way,
but "Health-care" is the new way!
Pursue an
active/healthy lifestyle.
A healthy lifestyle can be an adventure – new activities, new recipes and even new friends!